VK QRP Club
CW Operators' QRP Club Inc.
Do you enjoy QRP, Homebrewing or CW ?
The CW Operators' QRP Club exists for those who enjoy low power amateur radio. It has grown strongly since startup in 1983 and we now have nearly 300 enthusiast members worldwide. Membership will be of benefit if you are interested in QRP using any of the modes (not just CW) or homebrewing. Members receive four issues of our journal Lo-Key each year. This is a major link between members and contains a range of articles on simple theory, operating and homebrewing projects, most aimed at people interested in building (and operating) homebrew gear.
Stop Press! Drew Diamond VK3XU in QRP Hall of Fame
Concurrently with the 2013 Dayton Hamvention, QRP operators were holding their annual 'Four Days in May'. A highlight was the induction of Drew Diamond VK3XU into the QRP Hall of Fame. Drew is just the second VK amateur ever to be admitted and is well-known for his long-term encouragement of homebrew construction through books and articles, mostly in the WIA's 'Amateur Radio' magazine.
... From Peter VK3YE
Editor's Note: Drew joined the CW Operators' QRP Club on 6 April 1984 and is a Life Member (see March Lo-Key)
Kevin Zietz VK5AKZ #43 Our very own, Kevin Ziertz VK5AKZ #43 has been exalted to the QRP ARCI (QRP Amateur Radio Club International) Hall of Fame for 2012.
To help you build the projects you see in the Amateur Radio and electronics magazines, the Club runs a mail-order components supply service for members. From this source the homebrewer can obtain toroids, RF transistors and many other components at much reduced prices. It's easy to save your annual subs with one order! Check out the CW Ops Club Components Price List (prices.pdf).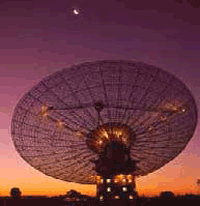 To satisfy the experimenter's hunger for technical information, the Club circulates a number of 'Boomerang Circuit Books' between interested members in VK. These books are collections of information about homebrewing and other aspects of amateur radio. Your only cost is postage to the next person on the list. Contact Bob McKew VK2AVQ to get onto the circulation list.
Other technical support and information is available to help members. For example, a list of articles by Drew Diamond VK3XU (included in info.pdf) is available.
We encourage members to participate in and enjoy the range of on-air contests available worldwide and to prove that QRP works well with your homebrew rig or wound-down black box, the Club runs the Australian QRP Day Contest in August or September each year.
Have a look at the Contest Page to what's coming up next.
Obtaining the new MPK Award (Milliwatts Per Kilometre) is a great achievement. You may already be able to claim it and join a small but growing group. Check it out.
The Club's weekly CW QRP net runs each Tuesday evening from 0930 UTC. Listen on 3.530 MHz +/- QRM. You are free to use QRO. Net Controller is Mike Dower VK2IG and the call is 'CQ QRP NET DE VK2IG/QRP'.

You can also hear Club members QRO on our SSB 'Natter Net' each Thursday evening from 0930 UTC in Summer & 1030 UTC in Winter. Listen on 3.645 MHz +/- QRM. You can use any power level. If conditions are bad we may shift to 7.095 kHz +/- QRM. Net controller is Bob McKew VK2AVQ.
Annual subscription is only AU$15 for VK or AU$16 for Asia-Pacific or AU$18 for Rest-of-World DX. (Based on Postal Zones from Australia). There is no joining fee. Great Value!
Have a look at the Membership Page
Interested in joining us? Tell  Don Callow VK5AIL  your postal address and ask for a complimentary Lo-Key & brochure which includes a membership application form.